YOUNG ARTIST RECITAL + MASTERCLASS AUDITIONS
AN ADJUDICATED RECITAL FOR YOUNG ARTISTS, OFFERING THE OPPORTUNITY TO AUDITION FOR A MASTERCLASS WITH A WORLD-CLASS PIANIST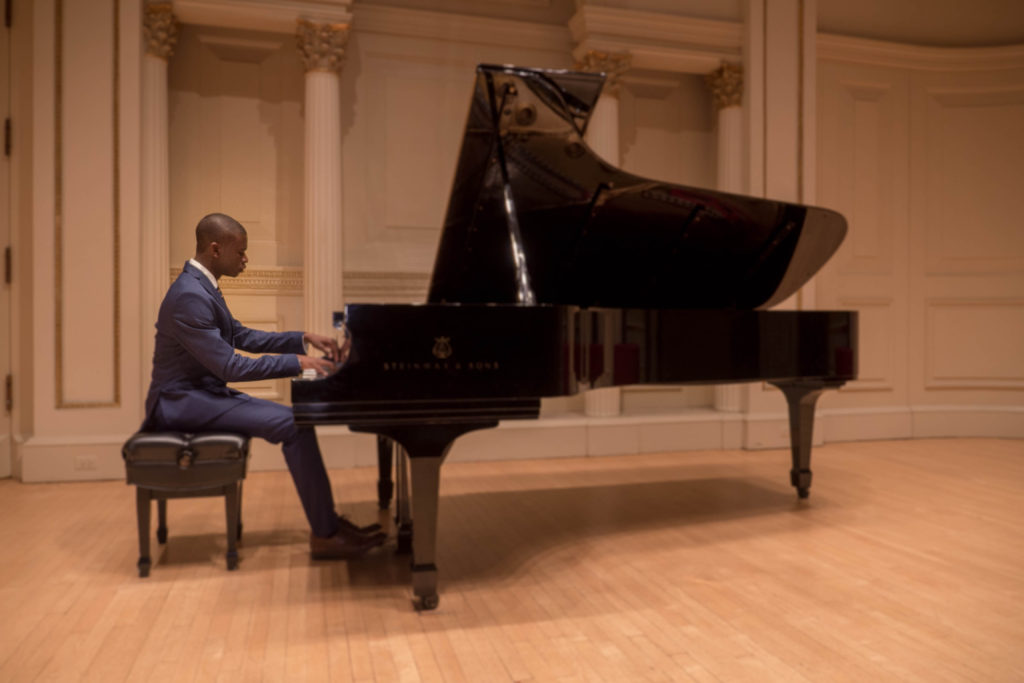 Recital Dates:
Sunday, January 28th, 2024, 12pm – 4pm
Location:
Klavierhaus Hall
790 11th Ave, New York, NY 10019
The Young Artist Recital provides an adjudicated performance opportunity for players performing intermediate and advanced repertoire at a highly polished level. Young Artist Recital performances serve as auditions for the 2024 PTC Masterclass.
Eligibility
Students of PTC members, ages 9 to 18.
Younger students (under the age of 9) may participate in the recital but will not be considered as masterclass candidates.
Requirements and Stipulations
Minimum level of repertoire: comparable to J.S. Bach's Inventions or Short Preludes.
Students may audition with any number of pieces (a movement from a sonata is considered one piece).
The maximum time normally allotted for each performer is 12 minutes. Performers should keep their selections within that time limit (teachers must time all compositions). Participants wishing to perform longer works may be accepted on a case-by-case basis if time permits. Approval must be obtained from the Program Chair before the application is submitted.
All pieces must be memorized. Exceptions for repertoire composed after 1945 may be requested from the Program Chair, and must be approved before the application is submitted.
At least one copy of the music, on which the names of neither the teacher nor the student appear, must be made available to the adjudicators during the recital. Photocopied scores will NOT be accepted, except in the case of music not protected by copyright.
Performer's Fees
$45 for up to 4 minutes
$65 for up to 8 minutes
$85 for up to 12 minutes
Fees are non-refundable after the application due date. 
Adjudication
Students will be evaluated by a panel adjudicators. Comments will be emailed to the students' teachers. The judges will select four candidates for the PTC Masterclass, who will be notified in the next day following the recital.
For the accuracy of the program, please email student's full name and repertoire to PTCYoungArtistRecital@gmail.com. We kindly request that parents consult with teachers to make sure all composition details (composer names, titles, etc.) are complete and accurate in both the application and the email.
Question: PTCYoungArtistRecital@gmail.com