SPRING PIANO RECITALS
A SERIES OF SHORT, INFORMAL RECITALS WITH OPTIONAL EVALUATIONS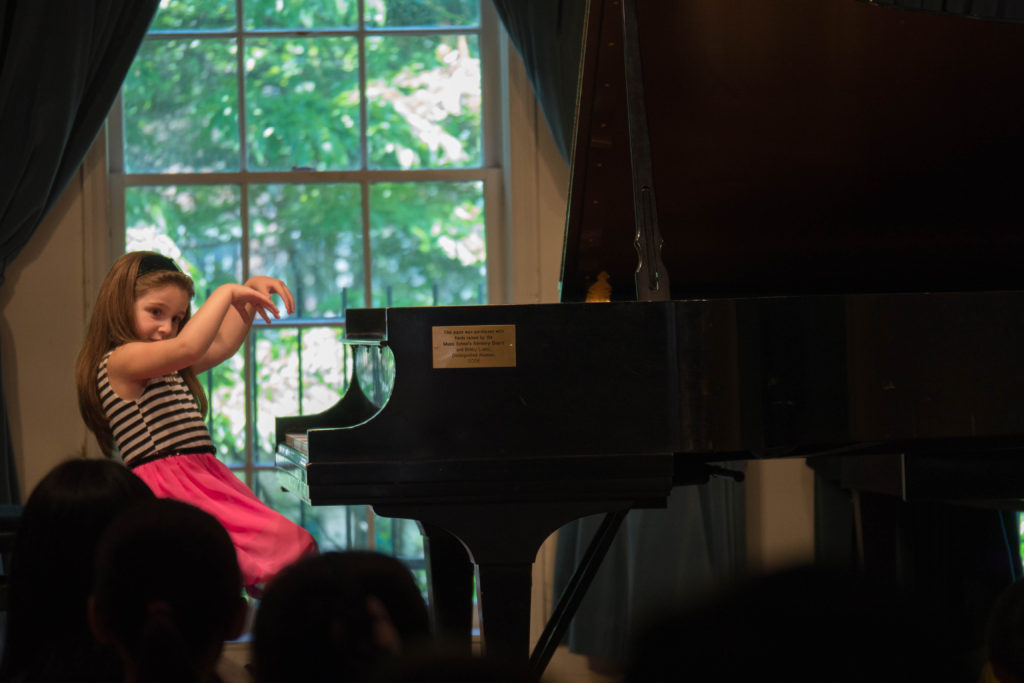 Vicky Liu
and Yanina Rozovskaya, Co-Chairs
Application Due: Monday, May 20, 2024
Online Application
Recital Dates:
Sunday, June 9th, 2024, 9am – 4pm
Saturday, June 15th, 2024, 9am – 4pm
Location:
Greenwich House Music School
46 Barrow St, New York, NY 10014
The Spring Piano Recitals Program (formerly the Spring Incentive Program) is a series of short concerts where students of all levels and ages come together to celebrate piano playing. Participants gain stage experience by performing for supportive audiences in a welcoming and festive atmosphere. Players have the option of requesting performance evaluations from a panel of adjudicators. 
All recitals are open to the public. Recital programming and scheduling takes various factors into consideration, including repertoire, level, age, and program balance. Program Chairs make every reasonable effort grant the applicant's preferred performance date, and to schedule recitals to enable teacher attendance. It may not be possible to grant every request; the chairs reserve the right to make the final determination of the performance schedule.  
Eligibility
Students of all ages and levels (early grades to most advanced). 
Minimum requirement is ability/readiness to perform.
Repertoire
Original piano music of any period, including original compositions, four-hand works, two-piano works and concerti (teacher accompaniment permitted).
Simplifications, arrangements and transcriptions are not allowed.
All compositions must be memorized and performance-ready.
Performers opting for evaluations must upload PDFs of sheet music with minimal markings for the adjudicators. 
Performer's Fees
$35 for up to 4 minutes
$45 for up to 8 minutes
$55 for up to 12 minutes
Fees are non-refundable after the application due date.
Adjudication
Two prominent adjudicators will provide performance evaluations for students who opt to receive them. To ensure that adjudicators have the necessary time to write thorough comments, the Spring Piano Recitals Program uses an asynchronous model. Performances will be recorded and submitted to the adjudicators; completed adjudication forms will be then submitted to teachers electronically for distribution to their students. An additional fee of $10 applies for those requesting adjudication.
For the accuracy of the program, please email student's full name and repertoire to PTCPianoRecitals@gmail.com. We kindly request that parents consult with teachers to make sure all composition details (composer names, titles, etc.) are complete and accurate in both the application and the email.
Question: PTCPianoRecitals@gmail.com