"Diversity and Inclusion in Piano Repertoire and Pedagogy"
Gabriela Calderón Cornejo
Uncovering Lost Piano Works by Latin American Women Composers
Tuesday, April 9th, 2024
10:30am - 12:00 pm
Many of the pieces by Latin American women who composed before the advent of the internet are slowly disappearing. Very few women during this time were able to overcome the regional societal norms and actively compose music. Historically, women have had to face obstacles and deal with culturally imposed limitations due to their gender. Latin America was not unfamiliar to these practices. Unfortunately, these composers' contributions are vanishing due to the lack of exposure and limited cultural preservation programs in many countries. This recital focuses on rescued pieces by Dr. Calderón
Cornejo in her recent album and anthology Musas. Musas aims to highlight selected pieces written by pre-digital Latin American women composers to ensure that they continue to enrich and delight generations to come. Through this recital, attendees will have access to a live performance with commentary on compositions from Musas consisting of works by Carmen Barradas (Uruguay), María de Baratta (El Salvador), Maruja Hinestrosa (Colombia), Nelly Mele Lara (Venezuela), and Aurora Román Casares (Ecuador).
Date:
Tuesday, April 9th, 2024
10:30am – 12:00 pm
Location: 
PianoPiano Rehearsal Studios Theatre
37 W. 65th St., 4th floor,
New York, NY 10023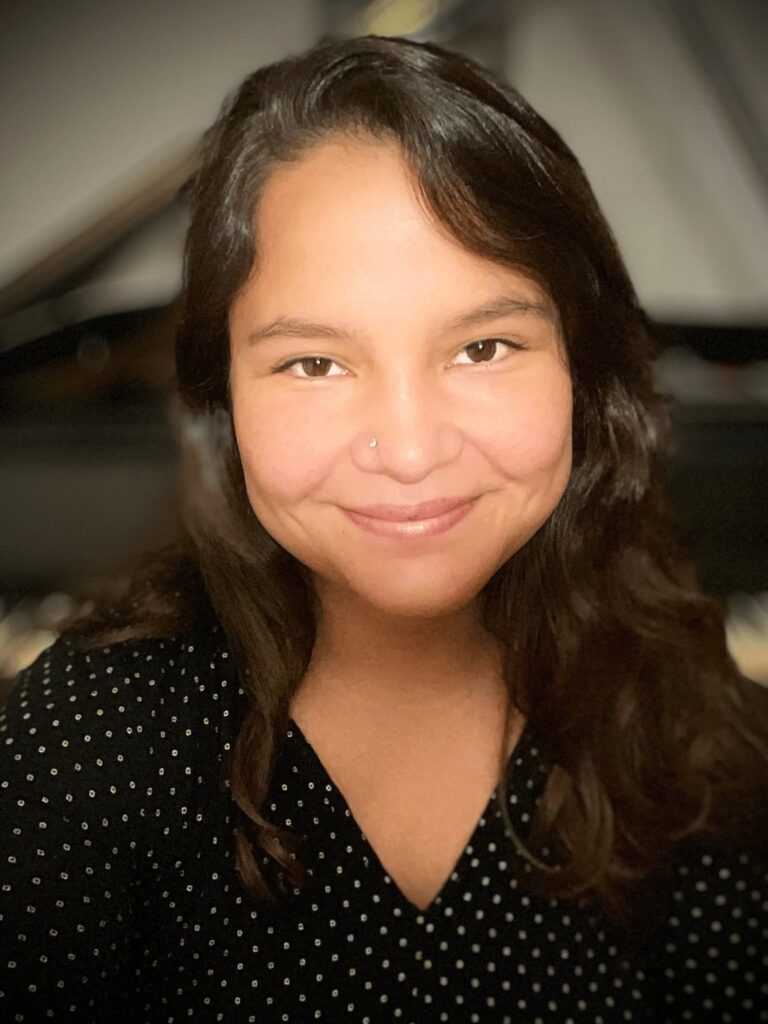 A native of Costa Rica, now residing in the U.S., Dr. Gabriela Calderón Cornejo
continues to perform as a solo performer, chamber musician, and collaborative pianist. Her diverse experiences have included performing with opera workshops, wind ensembles, symphonic and concert bands, symphonic orchestras, choirs, and chamber groups. Gabriela's love of variety has led her to participate in projects ranging from inaugural concerts of grand pianos, solo and collaborative recitals across the U.S, world premieres of compositions, and involvement with productions from the National Theater Company of 
Costa Rica. Recently, her work in rediscovering, adapting and promoting previously undigitized works by Latin American female composers has been featured at international conferences and concert series culminating in the release of her first studio album and anthology Musas.
Gabriela completed her Bachelor's and Licentiate's degrees with an emphasis in 
Piano Performance at the University of Costa Rica, and a Master's degree at Ithaca College. She earned her Doctor of Arts degree with a major in Piano Performance andEntrepreneurial Music at Ball State University. Currently, she actively performs as both a solo and collaborative pianist, teaches private piano lessons, and contributes to the 
profession by serving as a board member for the Cayambis Institute for Latin American Studies in Music (CILASiM), the Branch Recital Director for the Music Teachers' Association of California (MTAC), and an active adjudicator. It is her ambition to continue to pursue musical growth, share her knowledge, and watch the development and progress of both younger and older artists.