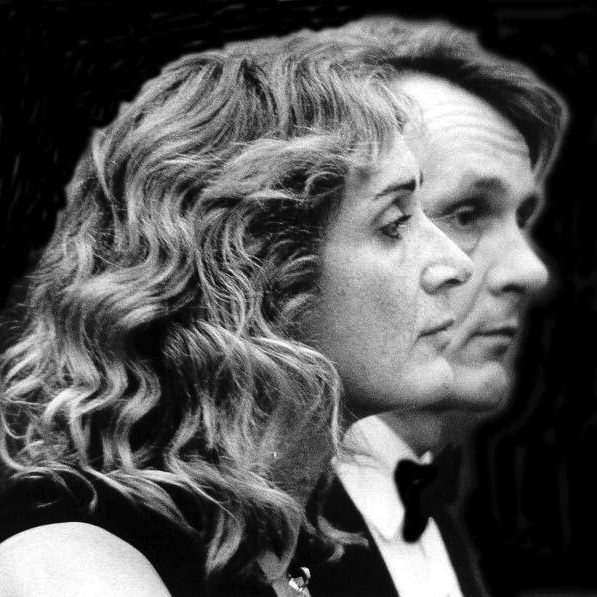 Yelena & Vladimir Polezhayev Co-Founders and Artistic Directors of the Concert Festival International Competitions
Pianists Yelena and Vladimir Polezhayev met during their studies at the St. Petersburg Conservatory, Russia. After graduation they had successful  performing careers before they moved to the United States. In 2010 Yelena and Vladimir founded Concert Festival International Competitions. They have also enjoyed long careers as performers in USA and abroad as Long Island Piano Duo, as well as The Polezhayev Family Ensemble with their two sons Anton – violinist, and Simon – double bassist. 
Yelena Polezhayev – Pianist, Co-Founder and President of the Concert Festival.  Born in Moscow, Russia Yelena graduated from St. Petersburg Conservatory, and went on to a career as a performer and a collaborating artist, concertizing all over Russia and Europe. She has worked at both Central Music Schools of St. Petersburg and Moscow Conservatories. Upon settling in United States she continued her performing career as well as maintaining a large private teaching studio. 
Vladimir Polezhayev – Pianist, Co-Founder and Artistic Director of the Concert Festival. Born in St. Petersburg, Russia, Mr. Polezhayev graduated with the Honors Degree Diploma from St. Petersburg Conservatory. Later on Vladimir was appointed to the position of chief arranger and pianist of Moscow State Radio and TV Orchestra. He composed and orchestrated music for Russia's biggest music stars for the major performances both in Russia and abroad. Vladimir is a published Composer, Arranger, Music Director and Conductor of the Concert Festival Orchestra.
Long Island Piano Duo