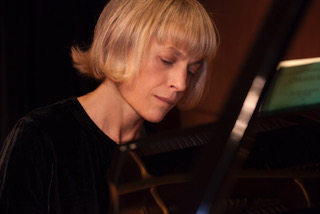 Vassa Shevel
Born and raised in St. Petersburg, Russia, Vassa Shevel won the Cappella Competition at age 11, performing the Bach Double Concerto, and later began her undergraduate education at the Rimsky-Korsakov Conservatory, where she studied with Galina Orlovskaya. Immigrating to the U.S. with her family in 1978, she continued her studies at the New England Conservatory and SUNY Purchase, and earned her master's degree at the Julliard School, where she was a teaching assistant to Oxana Yablonskaya. She has studied piano with Jacob Maxin, Russell Sherman, Jerome Loewenthal, Gregory Haimovsky, and Karl Schnabel, and chamber music with Yehudi Wyner Jennifer Langham, Lawrence Lesser, Nancy Cirullo, Paul Doctor and Robert Levin.
A finalist in the Murray Dranoff International Competition, Ms. Shevel has performed at Alice Tully Hall, Symphony Space, Symphony Hall (Boston), as well as major venues and festivals in Europe. In addition to being artistic director of the Phoenix Chamber Ensemble, she is a member of the Philadelphia Piano Duo with Claire Belkovsky, and also maintains an active private teaching practice.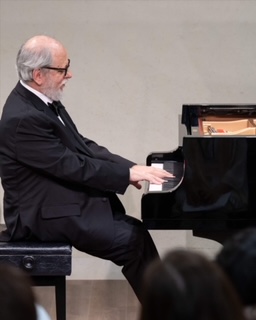 Albert Lotto
Albert Lotto, cited by music critic Robert Sherman as "one of our best pianists," is active internationally as a solo concert performer, orchestral soloist, and ensemble musician. Since winning First Prize in the Montreal International Piano Competition, and the Gold Medal at the Busoni International Piano Competition, he has toured frequently and extensively on four continents. Albert Lotto was chosen by the Juilliard School to represent the United States Department of State as a cultural ambassador to Japan, Taiwan, the Republic of China, Panama, Guatemala, El Salvador and Peru. He simultaneously worked with the Peace Corps as a representative artist and teacher in Honduras.
Mr. Lotto is a frequent performer in Japan. In addition to solo recitals throughout the country, he records for the National Broadcasting Corporation of Japan (NHK), Columbia Records of Japan, and he has performed with Osaka Philharmonic Orchestra, the Metropolitan Orchestra of Tokyo and virtually every major orchestra in Japan. This last summer, Mr. Lotto appeared together with two of Japan's foremost composers, Yoshinao Nakada and Teizo Matsumura in performances of their major works for solo piano and chamber music ensembles.
Based in New York, he frequently appears in major halls in New York, Boston, Philadelphia and Montreal. He is artistic director for a concert series presented at the Tenri Cultural Institute which is located in the Greenwich Village neighborhood of New York. This series promotes the careers of young artists from Asia as well as those from all other countries. Educated at the Juilliard School of Music, he received his doctorate while a student of Sascha Gorodnitzki.