PTC OPEN FORUM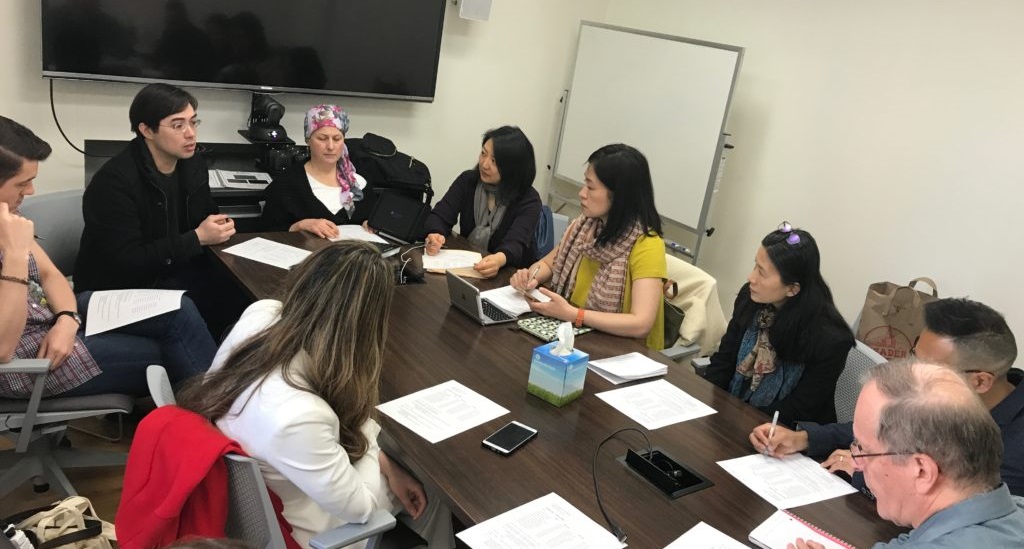 The PTC Open Forum is a professional development initiative designed to promote growth and foster community among our teachers.  Having grown from its humble beginnings as a local meeting for teachers in NYC, we now offer a platform for piano teachers worldwide to meet and talk shop via Zoom.  Ask your colleagues your burning questions about pedagogy, music business, technology and more.  Some topics we discuss include:
Attracting new students and growing your studio
Expanding your teaching repertoire
Method books
Working with specific age groups (adults, pre-schoolers, etc.)
Performance psychology
Technology and apps
Improvisation and composition
New Time
Friday, 12:00pm EST (i.e., lunch meeting)
Dates and Topics
October 1
Dealing with Difficult Parents
November 5
Teaching Improvisation and Composition
December 10 
New Technologies
Open Forum began when our Head of Professional Development, Eric Hunter, realized that to keep growing as a teacher he needed a venue where he could regularly compare notes with other top minds in the profession.  Today, with the power of the internet, we can share the experiences of teachers of all different backgrounds, working with different populations worldwide, to become the most effective pedagogues and successful business people we can be.
The meetings generally run one and a half to two hours.  Since we are on Zoom, we encourage you to use video and actively participate as if we were all in the same room.  This is a conversation, not a seminar.  Notes following each meeting are shared on our Open Forum Facebook group.