PTC OPEN FORUM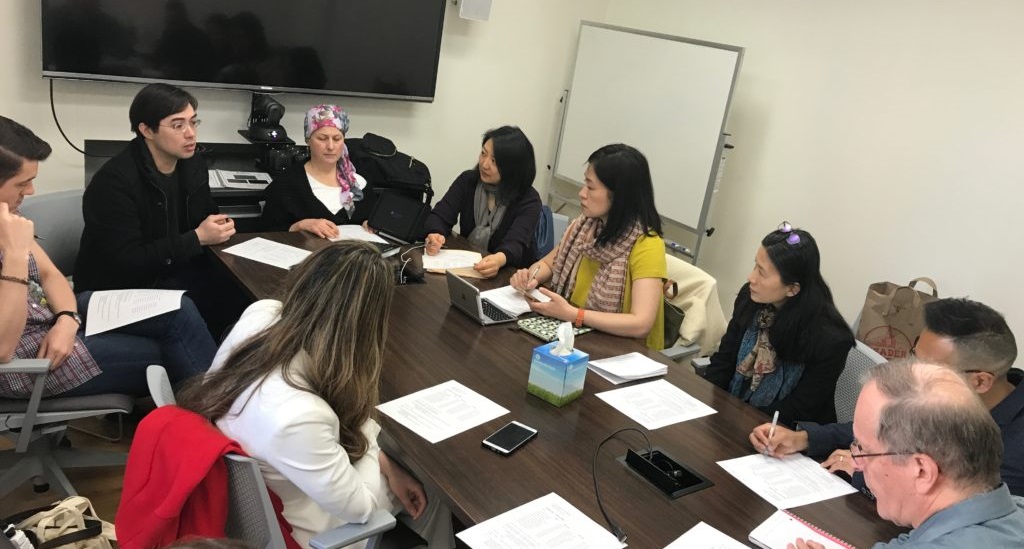 The PTC Open Forum is a professional development initiative designed to promote growth and foster community among our teachers.  Once a month, we gather in someone's home, share some food and drinks, and talk shop.  It is an opportunity to ask questions, get feedback, share experiences and techniques – and even vent to your sympathetic colleagues! It is designed to help us all become the best teachers we can be by pooling our resources, and to combat the isolation that often comes with this line of work.  Some topics we discuss include:
First lessons

Teaching staff reading

Sight-singing/solfege

Teaching rhythm, polyrhythms

Teaching very young students

Method books

Teaching adults

The teenage transition

Marketing and publicity
Teaching technique

Performance preparation

Billing and tuition

Listening and concerts

Theory and ear training

Repertoire (beginner, intermediate, advanced)

Retention/attrition

Apps and software

Improvisation and composition
The meetings generally run about two hours.  The format is informal, although attendance is limited to the first 15 people to RSVP each month.  Notes following each meeting are shared via email with those who attended.  We hope to see you at Open Forum soon!